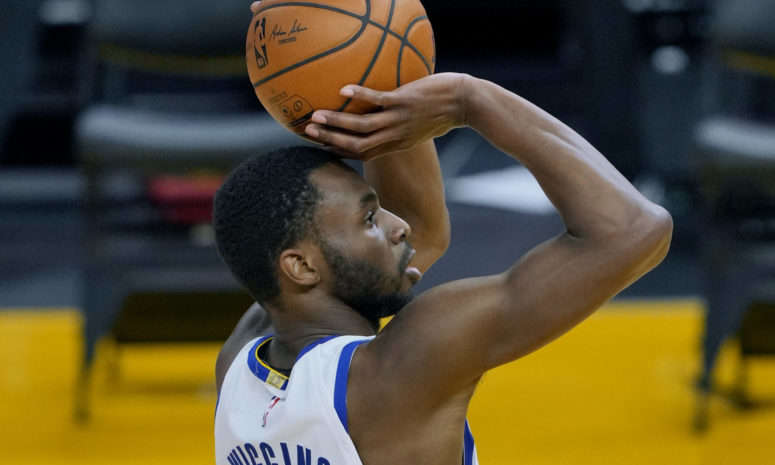 source
Warriors are playing Trail Blazers right now. It is a pre-season game where all teams participate and fine tune for the incoming season. Andrew Wiggins is playing. Since there was such a drama about him not taking the vaccine, I am hoping his presence should make a difference pretty quick going forward. I think the media turns this into a circus knowing they have nothing substantial to talk about.
Andrew just milked the situation until the time is ripe for him to take the vaccine and be ready.
Quite a few players still not vaccinated while 95% of players are already inline for the season. It is just time consuming knowing they can lose money for not playing.
As long Thompson is not back I cannot see how Warriors will win games to be ready for the playoffs.
Hold on last year they almost got through if it was not the new mini playoffs before the playoffs.
Lately the West has become weak in front of the East where you have teams like Bucks, Nets way stronger than most teams in the West. Apart from Lakers, Jazz, I do not see true contender going against Bucks.
Suns and Trail Blazers are just upcoming teams with no true depth.
Clippers are not ready since Kawhi is recuperating from injury.
Utah seems serious but fade away when tough is coming at them.
Warriors will make noise. having Wiggins will allow Curry to rest and not to push too much.
Warriors fame is past the prime time. I am not sure they will be able to win again. Do you remember they got Durant to give them the deep that allw them to go in the Finals four time in a row.
Playing 82 games plus playoffs will cause injuries in the long run.
Do you think Andrew will make Warriors a playoff contender ?