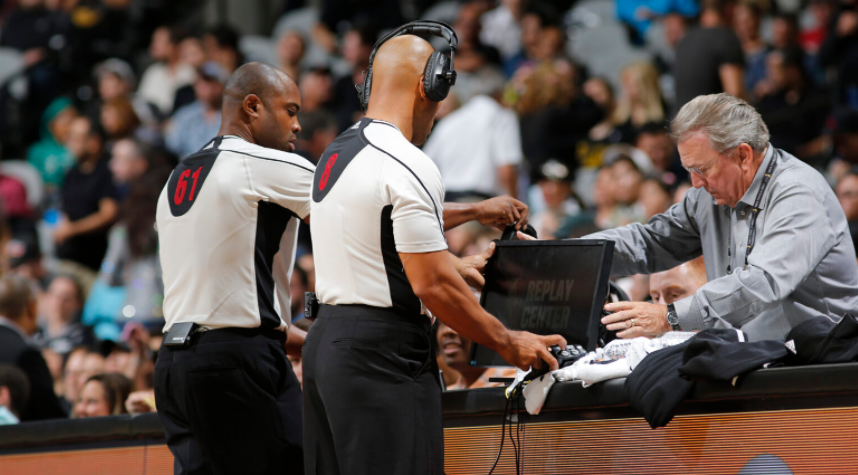 source
Starting tomorrow you will be able to watch many pre-season games so the players should get ready for the season opener in less than two week. The drama we had last week about vaccines was something to note for. What is important for us fans, most of teams players are 90% and more ready to play. The Knicks are 100%vaccinated and ready to play ball. The whole NBA is at 95%. Not so bad when you know how important the collective bargain is in the NBA for everyone.
Same thing for the Lakers, most of the players are ready to play. I was reading about Westbrook. He wanted to come only to #Lakers, not the Clippers. This is an irony for two teams same city and their fans base grew apart so wide. At least they share the same stadium until Clippers have their new stadium up and running.
Instant replay by the referee will go away for this season alone. Whenever I am reading about two minute, t reminds me of the NFL ruling about the two minute warning. It brings a little excitement to the game. The only issue I have with the two minutes in the NBA, that 2 minutes can take 20 minutes for the referee to review any mishap. Glad they will take it away except for the coach challenge for any out of bounds fault.
Giving the two challenges to the coach for something pivotal can bring another flare to the game. While many eyes will focus on the Lakers vantage year, the Bucks with no monkey on their back will be challenge every night for the top spot. Every time they will play the Nets, it will be a match worth watching.
The schedule for them is :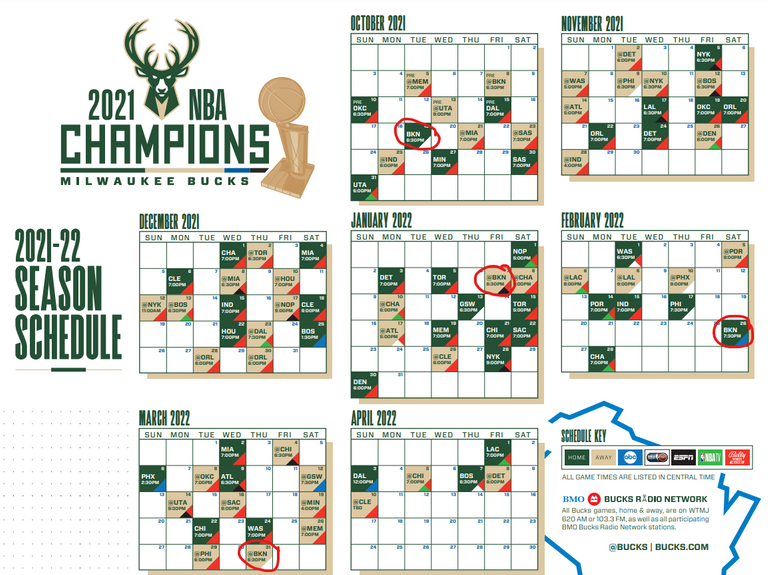 source
The way these four games will be played, quite frankly a determining factor how the East Final is set to play.
Looking at the schedule, it does not look overwhelming busy for 82 games. It is spread over 7 months. As you can see, this is only regular season. Playoff time will continue after April all the way to June. All teams play half of the month with a few quite of back to back games that will challenge the tired legs. 37 games will be played by the Bucks before 2022.
It is quite a few games with training during the day off, flying around the country, it is purely challenging.
May the best team wins it starting October training. I am waiting to see how the Lakers will start the year.
How is your team preparing for the season?