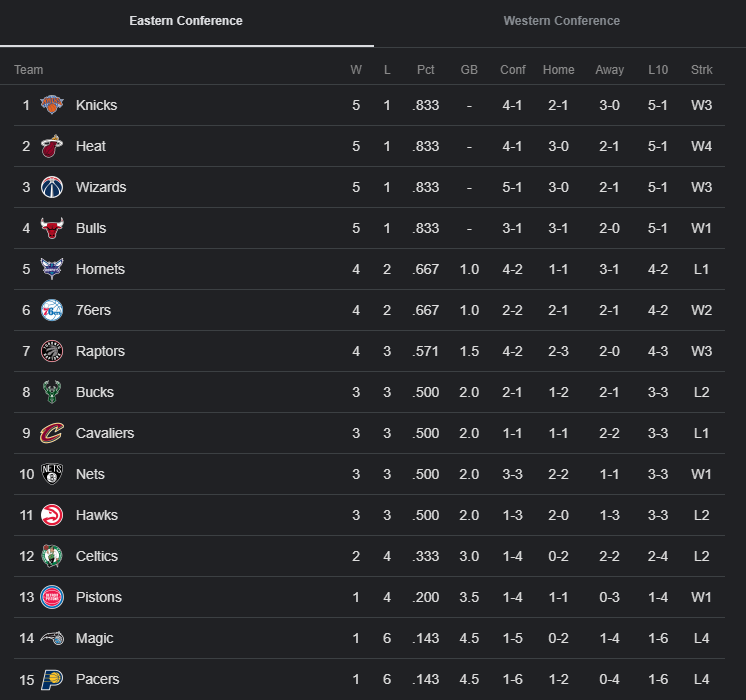 source
If the playoffs start today, Knicks will play against the Bucks. This year it is getting complicated for the top team to hold first place, second and third.
The Heat could be the exception to the least by holding neck to neck with three other teams for first place. Heat always starts hot but finish cold. They look serious in the East with couple addition.
The Nets on tenth position. They are at .500, losing three games. Celtics are 2-4 to start this season. Everything flipped for both sides West and East. I did not think the Warriors could start the season red hot. Clippers only won one match so far. Lakers are at .500.
Teams that used to struggle are leading the leaderboard.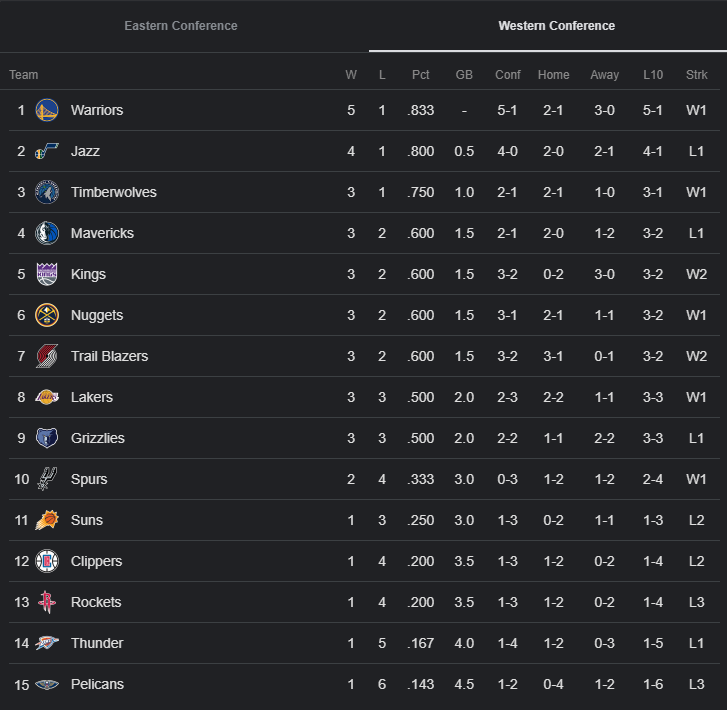 source
As always it is way too early to think this table will stick around long enough for a change.
Generally a new season brings so many great changes to the game.
It will be a grinding season for many teams to avoid spot 7,8,9.
1-6 are secured for playoffs team. Off that mark you have another playoffs to participate.
It put more wear and tear on the body in route to playoffs.
Lakers, Heat, Nets, Bucks. These are the four teams for playoffs bound. It might be too early but the home to take the trophy is chaotic to say the least.
How's your team doing lately ?