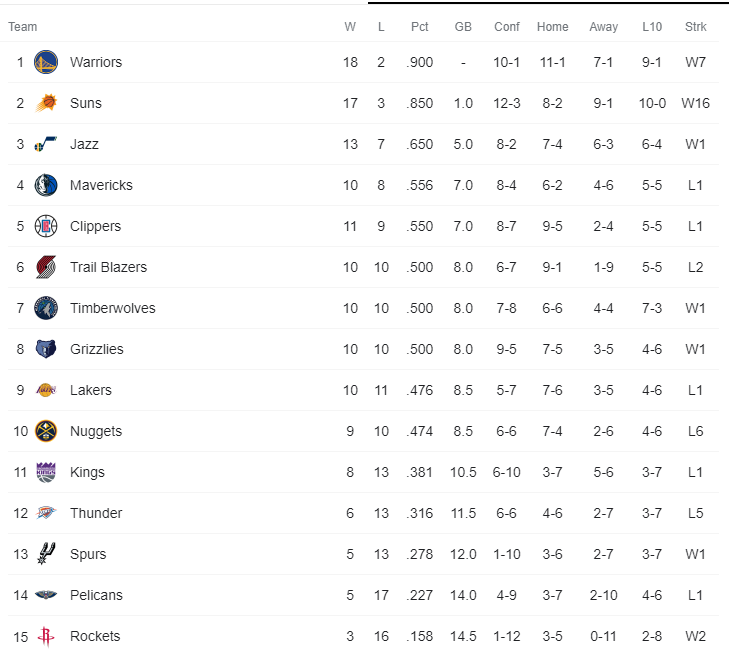 source
Last year we were all over the Bucks and Phoenix Suns had the opportunity to make waves. This year everything looks different, so different where the Warriors are coming back strong. I maybe too early to say they can win the Championship this season. 20 games are in and they only lost twice. Steph Curry is playing lightning.
The way he is shooting the three balls, you cannot follow him. Without Klay they are that good. With Klay even with limited time, this is a team worth monitoring. Last year they were close to reach the playoffs.
Weird new playoff before the playoff got them out against the Lakers.
Lakers is moving really slow. They play like their age though. Being under 500 , while Warriors are way over 900.
Warriors will go deep and even win again. Let's say they lose 2 games every 20 games, that would be 8 games lost for the season. That would be a good training for the playoffs.
The NBA game is around the playoff. Too early to jump into conclusion while it is obvious what team will go all the way.
How is your team is doing lately?