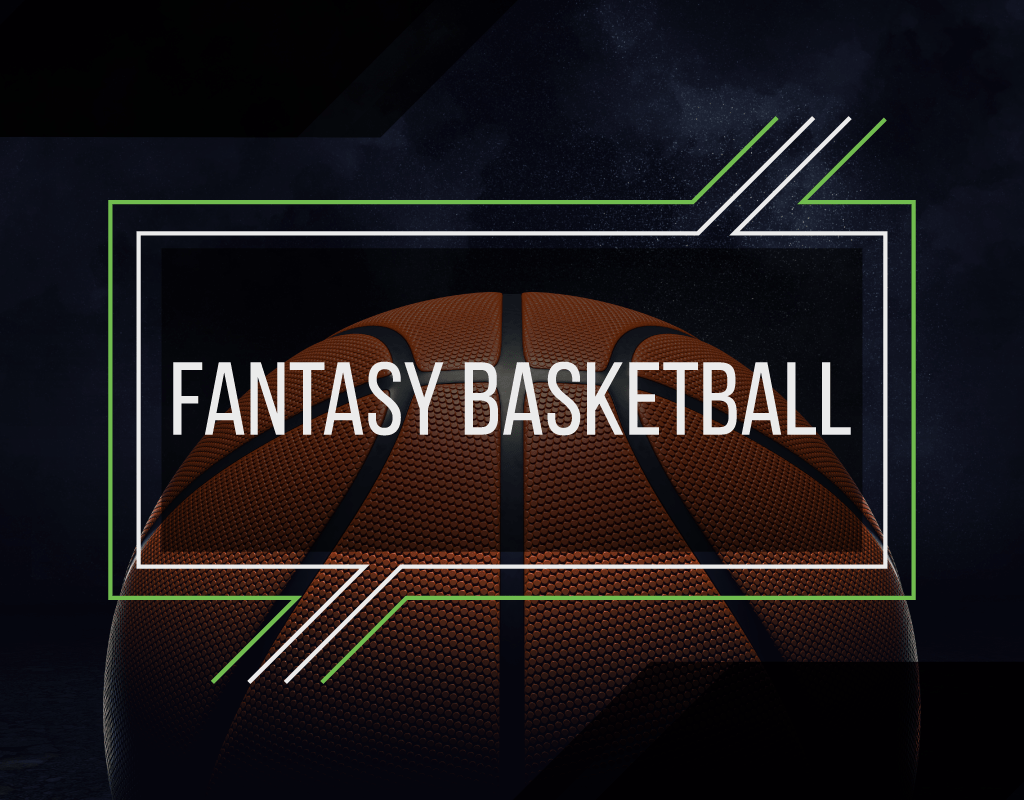 Update from yesterday's Daily Basketball lineups...
Yesterday was FAR better than Wednesday, as I went 2-2 on the Lineups posted yesterday and even snagged a 3rd win by using one of those Lineups again. Link to June 10th Lineups
2nd Place in the 10 Player, Top 3 Match: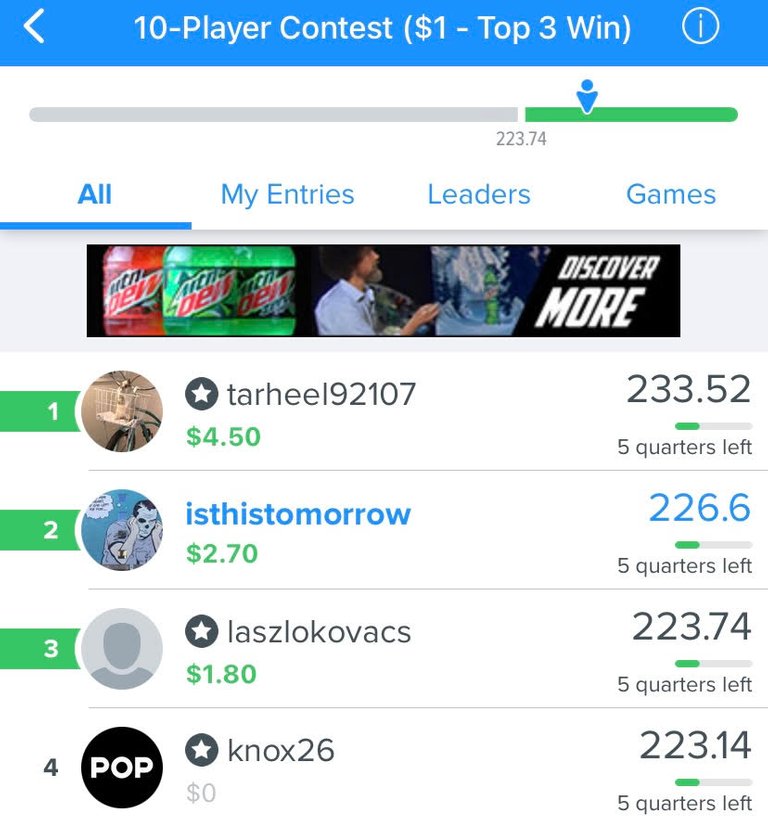 Lineup One - 50/50
In the 50/50 game, your goal is to have a team that scores in the top half of all lineups to receive a payout, although everyone receives the same regardless of being 1st or 50th. You're given a salary of $60,000 and get to not only select five players, but get to assign an MVP, Star and Pro who have multipliers of 2x, 1.5x and 1.2x respectively to their score.
My Lineup: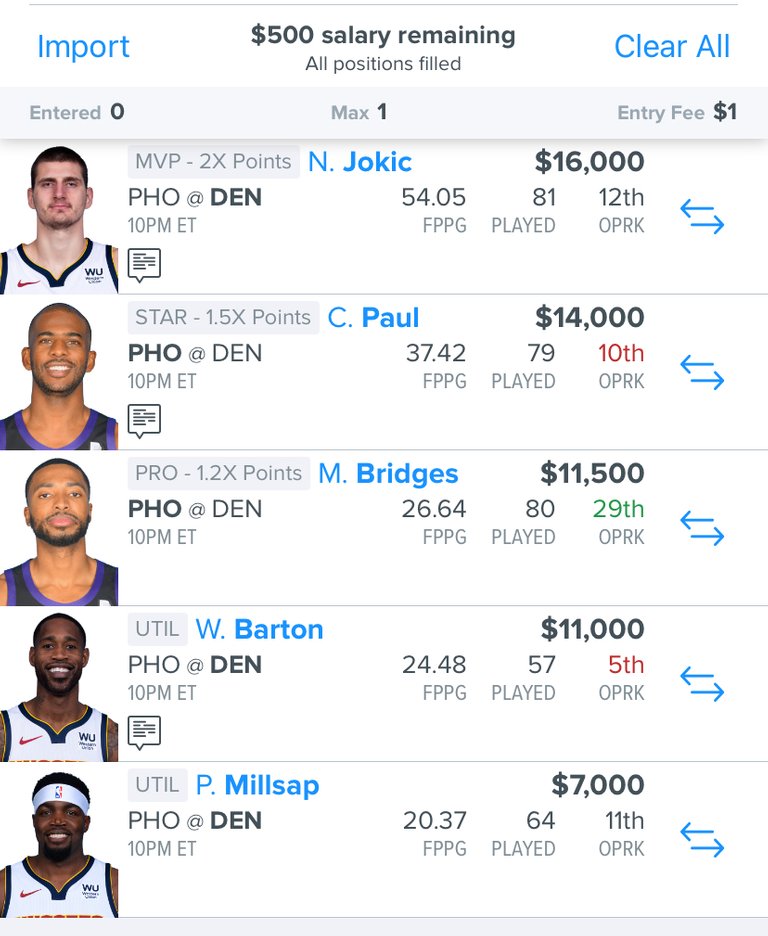 For this lineup, I'm banking on another set of big games from Chris Paul and Jokic to do the heavy lifting. I've got Bridges in the Pro spot to keep a high floor player in the middle which I roll the dice on Barton making a big impact in his 2nd game back and Millsap continuing to provide quality minutes off the bench.
Lineup Two - Snake Draft
Anyone who is familiar with fantasy sports knows the format and style of a Snake Draft. It works no differently here, except it's on a limited set of games with limited players. For this particular draft, it was a 3 person draft with 2 Guards, 3 Forward or Centers and 1 Utility Player of any position.
My Lineup: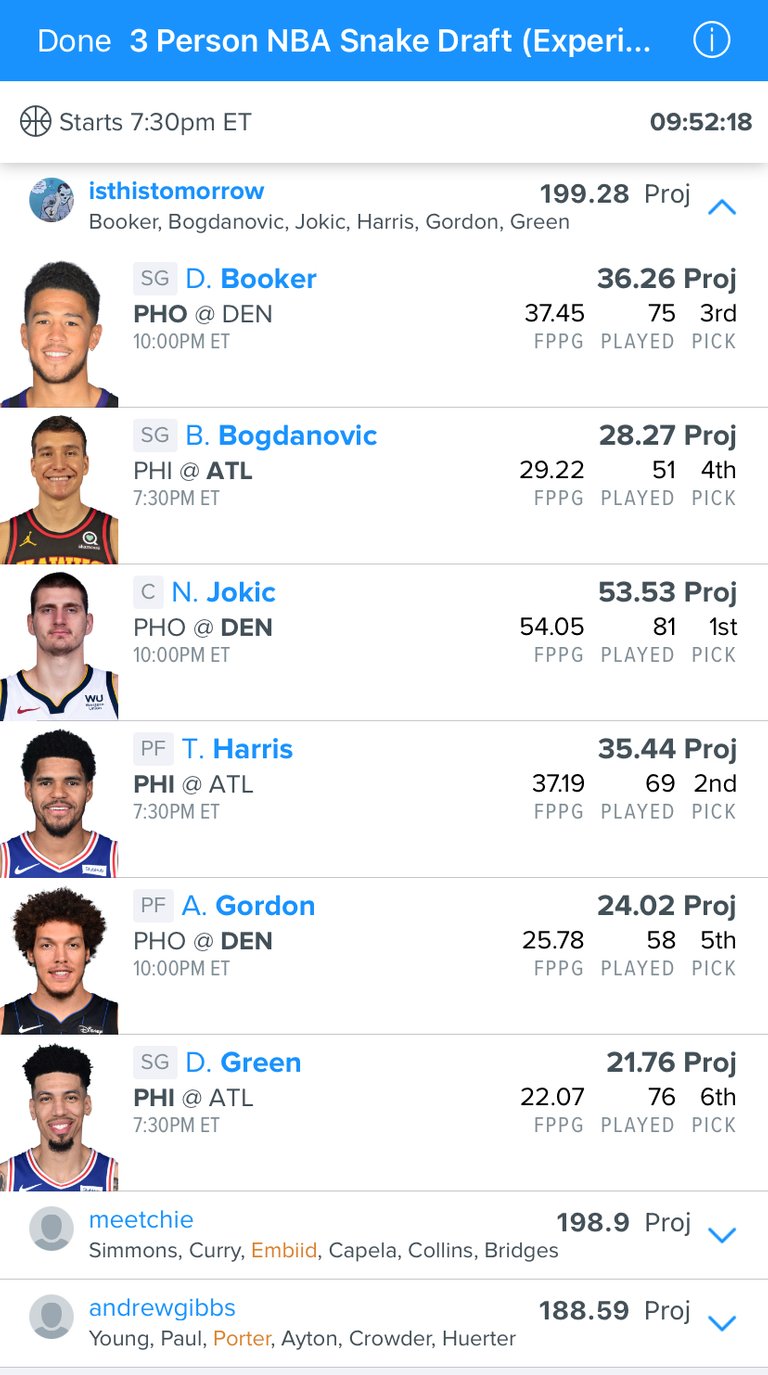 I received the 1st pick, which was great as it let me grab Jokic... but that also meant I had to wait until the 6th pick to go again. Luckily, both Booker and Harris were still available to give me a strong three to lead the rest of my squad. I was pumped when the person ahead of my opted not to pick Bogdanovic or Gordon because my next two players will have very high ceilings that could push me to a win.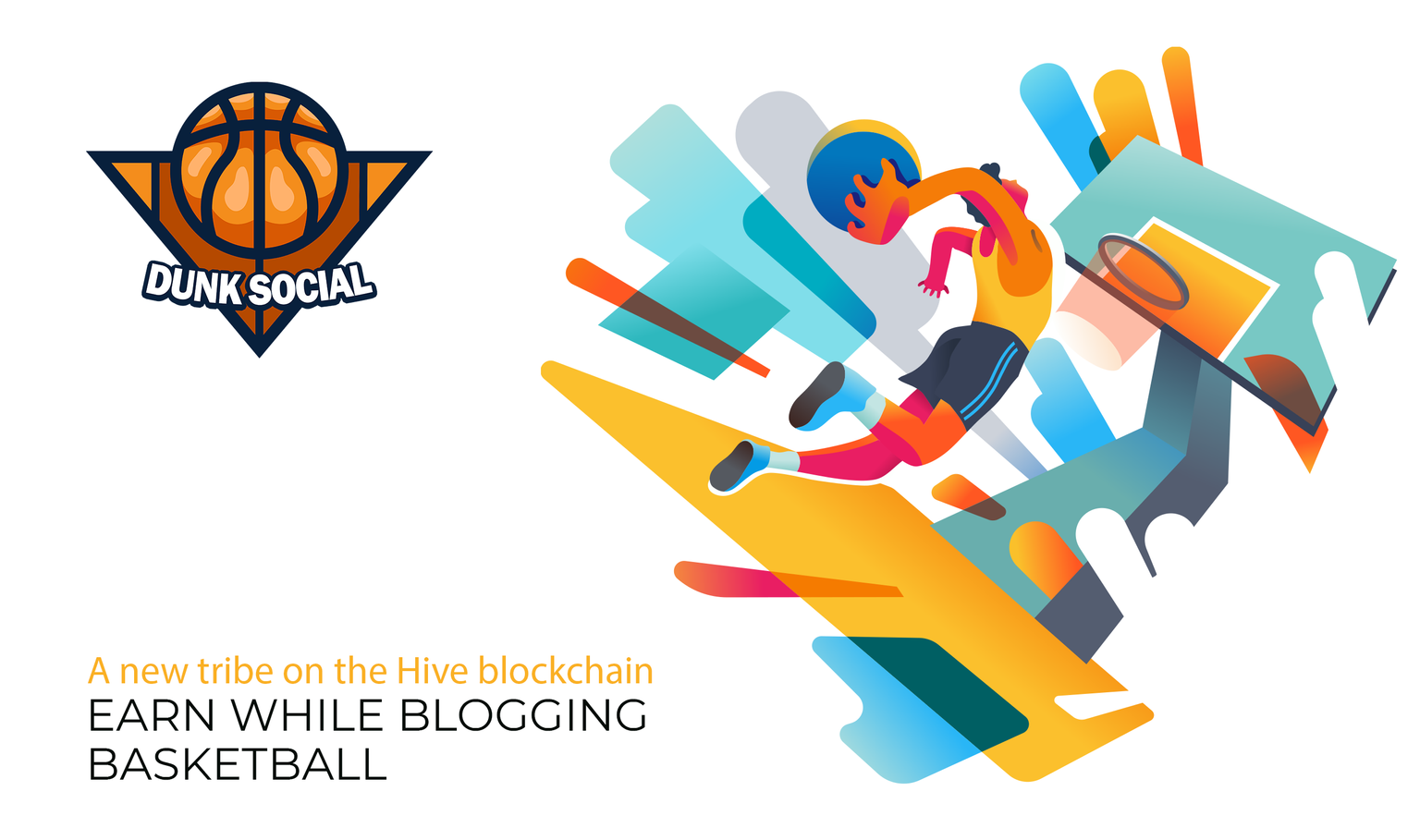 Let me know your thoughts! If you play Fan Duel and watch to do a Head to Head, let me know!
If you're interested in playing Daily Fantasy, the best option in my opinion is Fan Duel. The app is easy to use, there are a ton of different sports/leagues available, a variety of matchup types and they offer great bonuses if you're an active player.
Below is a sign-up link that'll give you $10 to get started. (Note - It is a referral link so I would receive a bonus as well.)
Fan Duel Referral